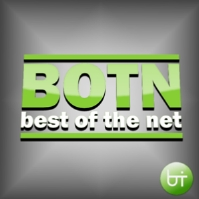 Hooray for Google Alerts, and my media habits. A few days ago, I got an email from the google (now with a new and un-improved favicon...blech). This email linked to a blog post that linked to a podcast, and that was exciting.
The blogger was Kym Huynh, one of the hosts of a brand-new podcast called Best of the Net. In their first episode, The Google Bar, the topic was Pets, and the first story was Petentials, which is just amazing.
Then as I'm listening to some of my weekly podcasts, I noticed something even more amazing.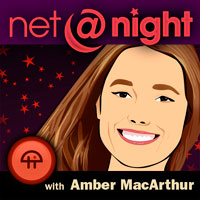 Every week, Amber MacArthur and Leo Laporte sit down to talk about the latest happenings on the Internet. A few weeks ago, they were complaining about not having any guests, so they solicited the audience to email in if they had a web startup. Being the faithful listener that I am, I had to tell them about Petentials. I really thought they'd have thousands of suggestions like this every week, so I didn't exactly expect to hear anything too soon, but...
I was listening to this week's Net @ Night, "Tiffany Roll", and when Amber got to the letters, I heard her say "This week's letter is from Ryan Price in Orlando..."
Excuse me?
...and then they talked about Petentials for the next several minutes. I stopped right where I was standing and smiled the biggest smile. Right after that I called Darren and told him the good news.
Let's keep the good vibes going - I know lots of you folks out there have podcasts and blogs - how would you like to feature a new social network that has been covered by Leo Laporte and Amber MacArthur? Yeah, I thought so...!
Listen to net@night 55: Tiffany Roll (RSS, iTunes)
Listen to Best of the Net 1: The Google Bar (RSS, iTunes)
Looking at the dates that these were released, I almost wonder if the Best of the Net show heard about us via the live stream that Amber and Leo do over at TwitLive.TV while they are taping the show. If so, that makes for a great follow-up to my previous post.
Commenting on this Blog post is closed.