We recorded the session live!
Click here to get the slides!
I was asked by the folks at the Melrose Center to give a podacsting talk. I figure as I've been doing it for almost 10 years (officially will be 10 yrs on 12-31-2015) I have a thing or two to say about it.
Date: 4/22/2015
Start Time: 6:30 PM
End Time: 7:30 PM
Description:
Creating, promoting, and distributing your podcast
to reach a potential audience of millions is relatively easy. Podcasting is becoming more popular as many bloggers turn to internet radio shows to get their message out. Ryan Price, creator of the Bringing Art and Technology Together podcast and co-creator of the DrupalEasy podcast, will discuss the basics of podcasting.
Library: Melrose Center (Central branch, 2nd Floor)
There will be some toys, some tools, some light sound editing, some war stories about losing recordings. Stuff. There might even be beers at the end of the night.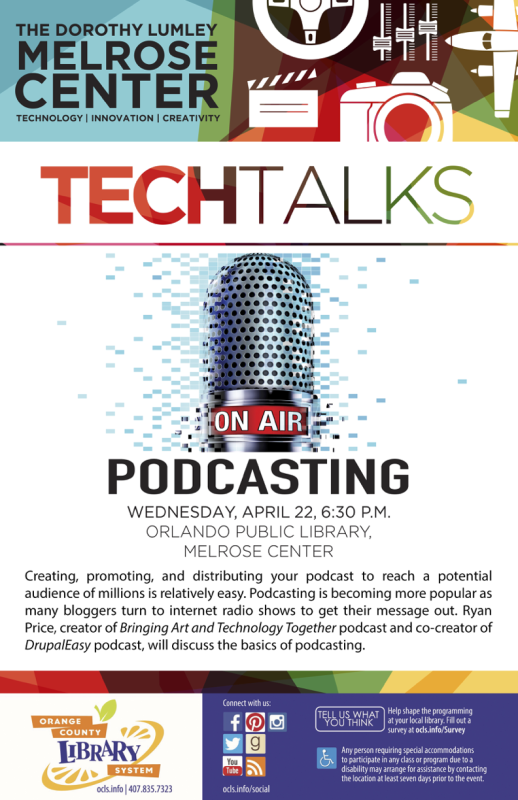 Commenting on this Blog post is closed.