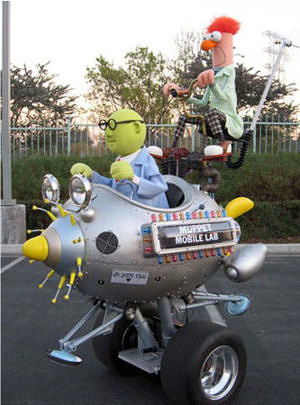 From Jim Hill:
this next phase of Disney's "Living Character Initiative" program. These folks were just standing around at the party, minding their own business. Only to have this rocket ship-shaped craft roll up right next to them. And the next thing they knew, these remote controlled AA versions of Bunsen & Beaker would begin interacting with them.
Hooray Disney for actually leveraging your purchase of the Muppet characters.
Commenting on this Blog post is closed.